Dual SIM smartphones are now common.
But most of them due to the card tray design, can either accept:
two SIM but no micro-SD
one SIM and a micro-SD card
This is definitely a bugger since mid-range Android smartphones are pretty stingy with storage memory (from 16Gb to 32Gb), while micro SD are pretty cheap an wayyyyy larger (128Gb to 512Gb)
Here is the quick hack to insert both dual sim, and a micro SD.
Tools needed
Tools needed, but a lighter and utility knife would do

Wow, 400Gb
Peel the back of the nano-SIM plastic, with a hot air gun, as it's soften the back glue, heat gently and evenly the back, to not fry the sim. (you may want to try first with a discarded SIM card, sitting in your junk-box)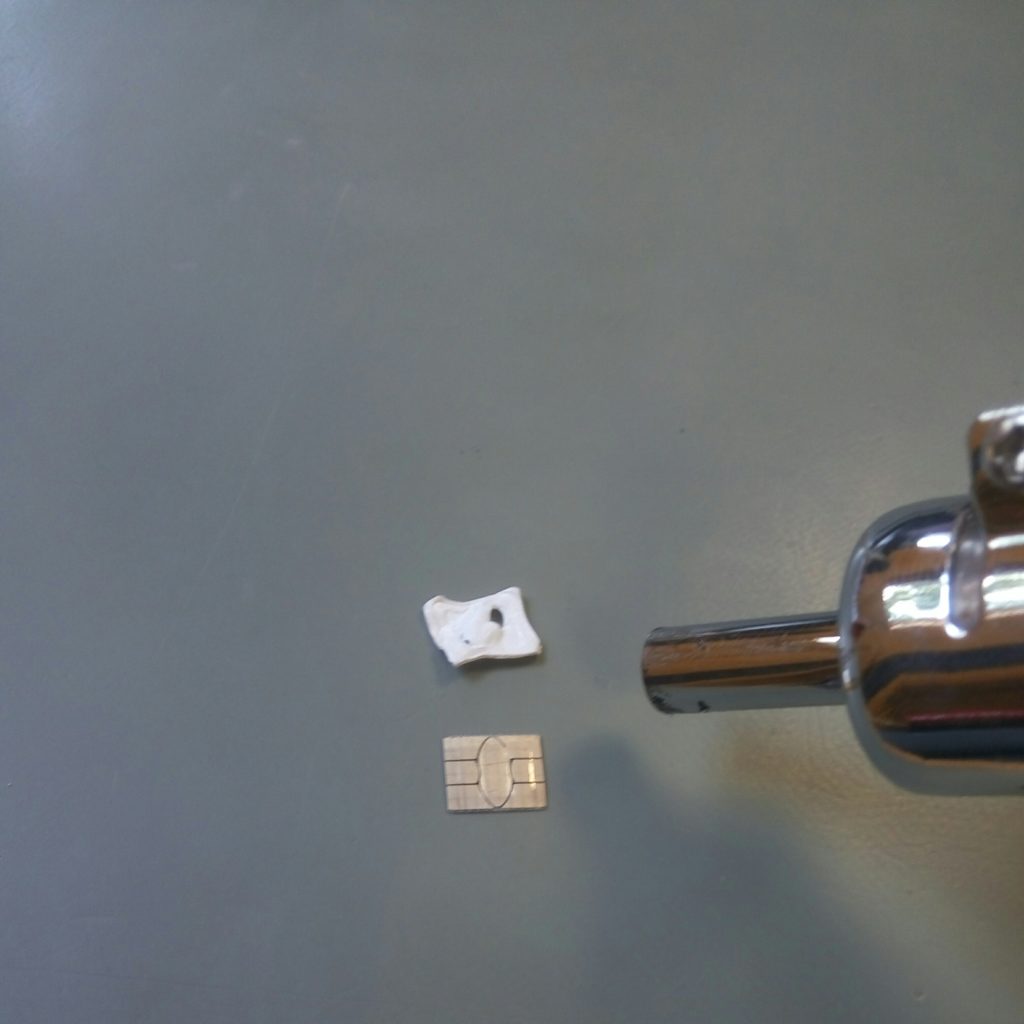 Clip about 1mm the sides of the FR4 epoxy SIM card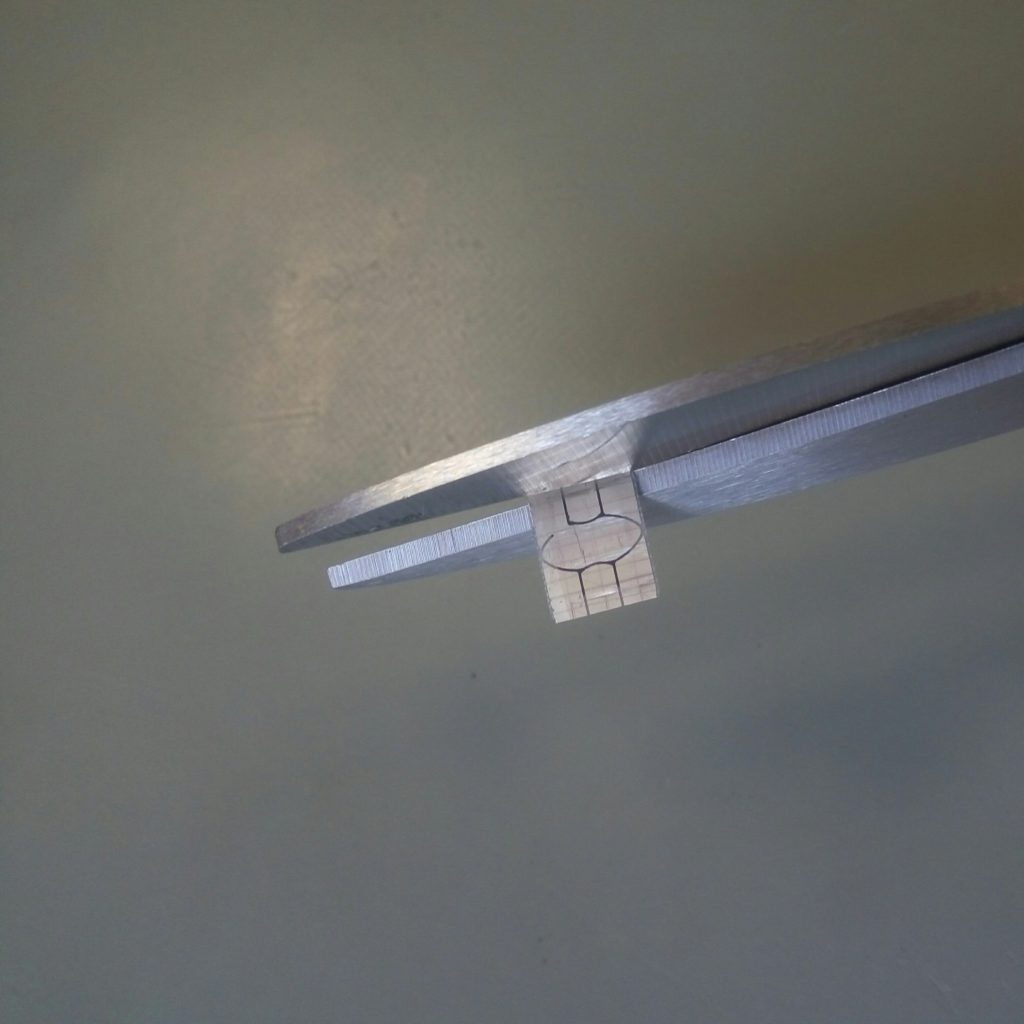 File the edge on the micro SD card, so it's thinner, and don't have this edge protruding anymore and shaves few microns of the card.
It's interesting the flipchip design, reflown or wire bonded on a thin PCB with the finger contacts, then overmolded with the final plastic case. 400Gb are store in this die, that's awesome, I guess, the controller must be integrated too, not separated as in Bunnie's entry: https://www.bunniestudios.com/blog/?page_id=1022
I don't know if one can reflow this design as experimented here: http://www.dotmana.com/weblog/2015/08/microsd-card-reflow-quick-and-dirty-pcb-with-kicad/
micro SD card on file

Filed top micro SD, luckily, there is no SMD caps hidden in this notch
Tape one side of the smartphone card tray, with the first sim card and the micro-SD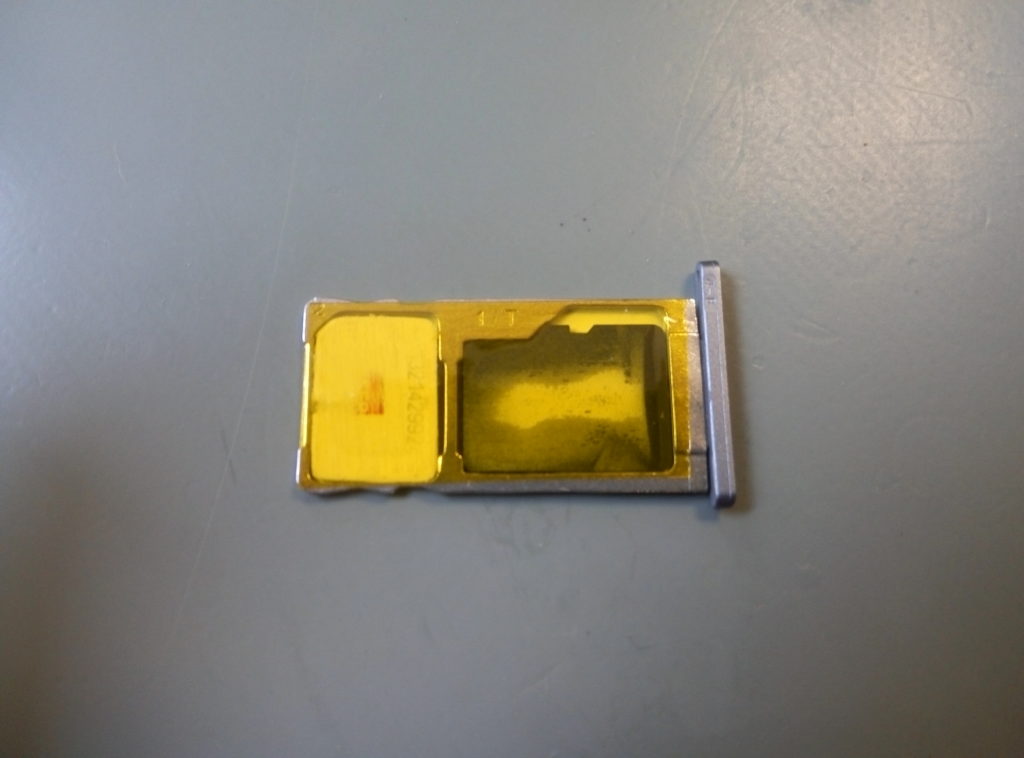 Tape the other side with the shrinked second SIM
(take extra care where the chip should align, here I made scratches with the scalpel with the unmodified nano sim where it should go)
Here I used Kapton tape, but I guess any office tape would do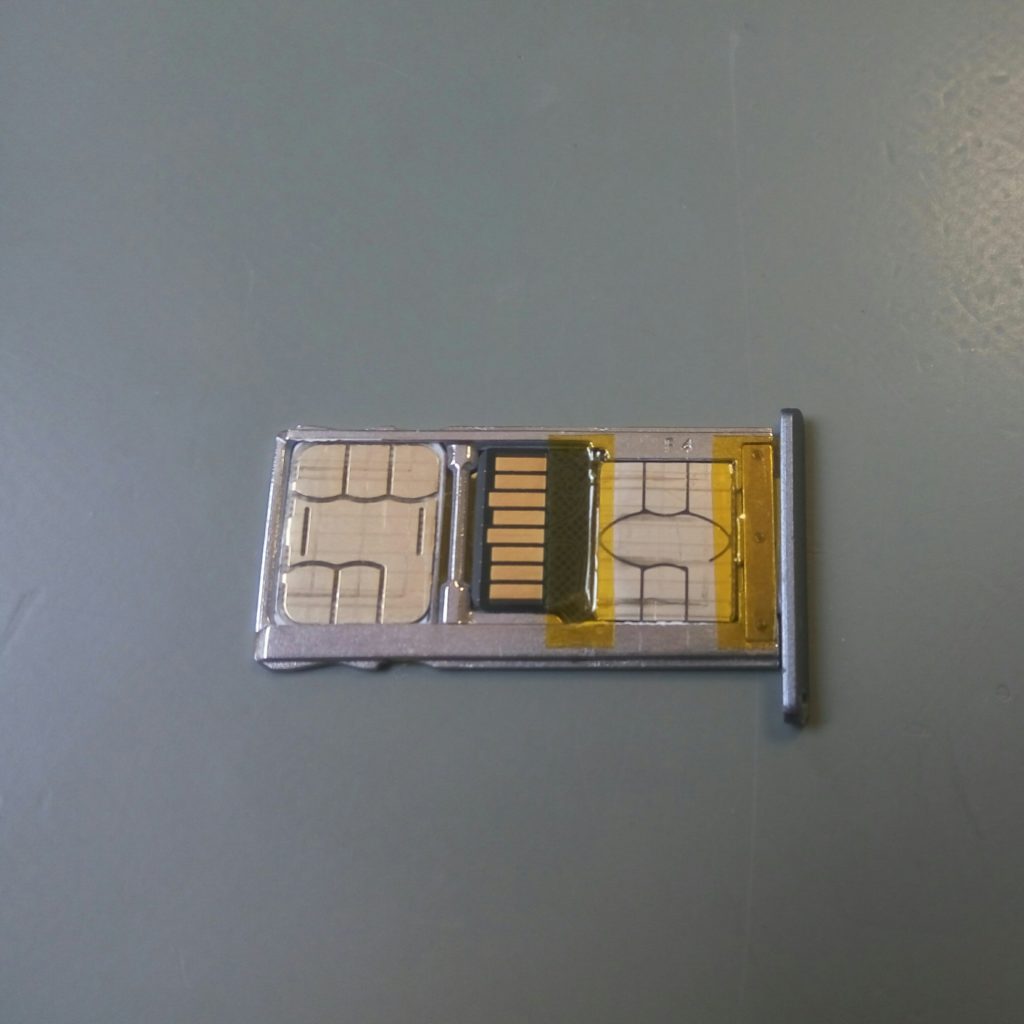 That's it! Dual sim and lot of storage! 400Gb, gosh!